Japanese cemetery in Elabuga
Prison camp appeared in Elabuga at the end of 1941. Here captive Germans, Austrians, Italians, Hungarians, Romanians and Croats were sent, and since 1945 – the Japanese. Severe wounds became lethal for many of them.
In total there were 85 burial places on the Japanese cemetery. At the same time, in the 40s, modest monument (it still stands in the depth of the cemetery) with the shape of truncated pyramid with the inscription in Japanese "Pray for the souls of the dead. The Japanese remained here in 1947" was made and installed by prisoners of war.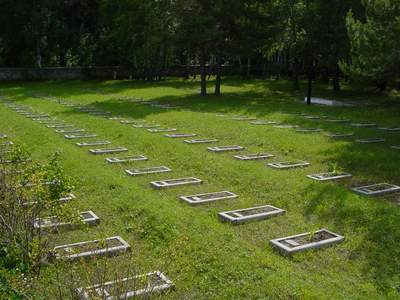 In autumn of 1998 collection and cremation of Japanese prisoners of war were performed. Their ashes were taken off to homeland. Just a white marble slab with the inscription "Monument to the Japanese who died in this land with thoughts about peace, in remembrance of those who died in this land after the Second World War hoping to come back to Motherland" remained here.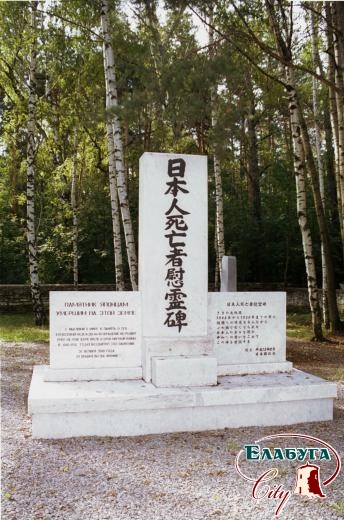 Former prisoners of war often come to Elabuga land. The Japanese, performing the ceremony of remembrance in prayer, leave rice cakes and candles at the monument. In 1998 Elabuga state museum-reserve took patronage over the cemeteries. Several times a year works on maintenance of graves, territory improvement, and garbage disposal are performed here.