Monument-fountain "Oilman" in Elabuga
A very interesting monument to oilmen-pioneers is placed just in front of municipal Palace of Culture. This is deeply symbolically, as Elabuga owns its second life just to oil industry and discovery of oil deposits in nearby areas. All new part of Elabuga was built exactly during the period of prosperity of oil industry in the region.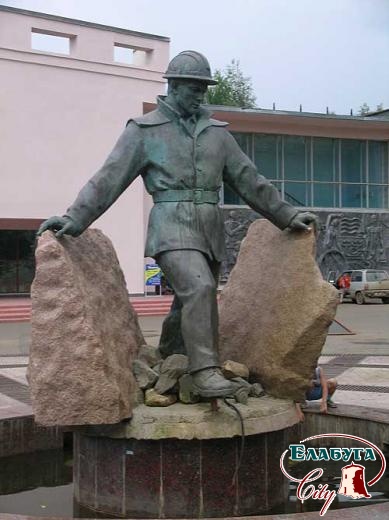 The statue itself represents a bronze monument of oilman-pioneer who opens wide stones searching for oil, and the fountain spouts from under the paving blocks (grating), and water flows away into there. Benches near the monument-fountain are the favourite place for rest of townspeople and town's guests.