Monument to cavalry-girl Durova N.A.
Elabuga is lucky for famous people. Undoubtedly, one of them is the cavalry-girl Nadezhda Andreevna Durova. Monument to her was placed on the cemetery in October 1901.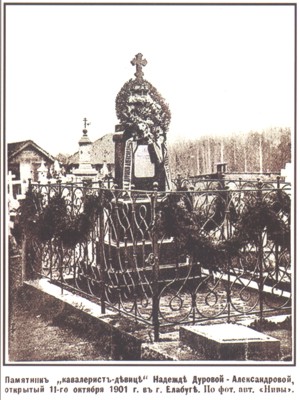 At present time, modern monument to Nadezhda Andreevna is more known, the one that is placed on Troitskaya square. The monument was set up in 1993. Its sculptor is F.F. Lyakh, the architect – S.L. Buritskyi. N.A. Durova is represented full-length on a horse. The monument is made of bronze and has a typical touch of time.